Hooray!!!!Congratulations Prince for Winning the
2007 Golden Globe Award for
"SONG OF THE HEART"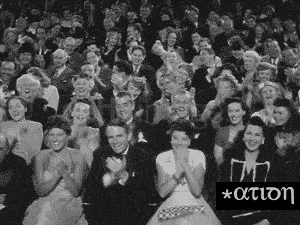 Prince has won a 2007 Golden Globe Award for
"Song of the Heart"
, a song he wrote for the animated movie "Happy Feet", now although we know that Prince gave us a plethora of music over the years, in 2004 he had the highest grossing concert for his Musicology tour, and look what else has been happening since then....this is a busy man!
1) 2004 Musiology Concert- highest grossing concert of 2004
2) 2004 Inducted into the US Rock and Roll Hall of Fame
3) 2004 Won an NAACP Image Award
4) 2005 Performed on the Grammys
5) 2005 Released 3121 cd
6) 2005 Released 2 singles during the Hurricane Katrina disaster -
funds from the sales went to Hurricane Katrina victims
7) 2006 Performed on SNL - High Ratings for NBC 2006
8) 2006 Performed on Good Morning America (GMA) in Bryant Park in NYC
w/Tamar/Sheila E/Maceo and his band and broke ABC's GMA Summer Concert
Series record, because of the
phenomenal
crowd turnout
9) 2006 Won a Webby Award for his former New Power Generation
Music Club (NPGMC) website
10) 2006 Gave surprise performance on American Idol
11) 2006 Prince toured with artist "Tamar" as a special guest
12) 2006 Opened 3121.com website
13) 2006 Opened Club 3121 in Vegas and performs there on weekends
14) 2006 Opened 3121 Boutique
15) 2006 Opened 3121 Jazz Cuisine Restaurant in Vegas
16) 2006 Performed at the Brit Awards
17) 2006 Won BET Award and performed on the BET Awards
18) 2006 1nducted ino the UK Rock & Roll Hall of Fame
19) 2006 Wrote "Song of the Heart" for "Happy Feet" Movie
20) 2007 Chosen to perform in the Superbowl 2007 Half-time show
21) 2007 Won a Golden Globe Award for "Song of the Heart"
22) 2007 5 Nominations for Grammy Awards
23) 2007 Nominated for NAACP Image Award
24) 2007 "Song of the Heart" possible nomination for an Oscar
25) 2007 Possible tour in 2007 (not confirmed)
26) 2007 Launched 3121 online Magazine
27) 2007 Possible launch of Paper 3121 Magazine
28) 2007 Completed a television commericial for this year's Superbowl
29) 2007 Performing a Pre-Superbowl show at the Hard Rock Cafe,Hollywood,FL
on Jan 31st, 2007
30) 2007 Performed at the NFL Superbowl conference
31) 2007 Rocked the Superbowl..gave a fantastic and memorable performance!
....and still going strong...need I say more?
[Edited 1/21/07 13:46pm][Edited 2/11/07 18:17pm]
Rest in Power Elijah Cummings. Thank you for your fight for human rights/justice. Your legacy will never die in vain.