Possessed: the Rise & Fall of Prince
p 30 chapt 2 One Man Band
The tour resumed and eventually hooked up with the popular funkster Rick James, with Prince serving as the opening act. Featuring an established veteran and an up-and-coming artist, these shows were a bonanza for fans and were billed by promoters as "The Battle of Funk," which helped generate rivalry between the two bands. Often, Prince's concise, energetic sets were more appealing than James' ponderous two-hour performances. "We were young and hungry, and we started kicking his butt." remembered Rivkin.
http://www.thedawnexperie....php?t=196
Saturday, March 29, 2008 — by Wow Jones
In an earlier post, I wrote about an interesting anecdote from the Rick James autobiography regarding Rick James' and Prince's rivalry.
In a post on a Prince website message board, a member wrote about his/her experiences watching Prince open up for Rick James. What he/she revealed is just as insightful as Rick James' account.
————————————————————————————————-
PDogz (wildgoldenhoney from Prince.org) account at a Rick James concert, check it out:
1979: Attended a Rick James concert in Charlotte, NC. Prince was the opening act - Blew EVERYONE away! Rick James could not compare when he followed Prince's act. In fact, about 20 minutes into Rick's set, people in the audience started walking out. It wasn't that Rick James performed poorly, it was just that after seeing Prince - there was no where else to go! Prince wore everybody out! I feel like I was a part of history that night. May Rick James be resting peacefully.
His entire set was about 45 minutes or so of complete mayhem and frenzy!
When you first entered the Coliseum, there was no curtain and everything was setup at the front edge of the stage: mic-stands, keyboards, and very few other props. The drum set was in the middle of the stage placed up on a little riser with an oval-shaped sign over it (which was first covered in canvas) that had "PRINCE" spelled out in lights, as in the logo on his 1979 "Prince" album. Everybody was just standing around, jamming to the pre-concert music that they play over the system, smoking joints, grooving, and basically waiting for Rick James.
No one really knew who Prince was yet. In fact, I thought we were about to see a band called "Prince For You" (the title of his first album). I didn't know yet that Prince was an individual and not just the name of a band. I thought certainly that no one would be actually named "Prince".
Then… BAMM! The lights went out, and you could make out 3 shadowy figures move onto the stage, and then stood with their backs to the audience. The rest of the band took their place, and all you could hear over the sound system was someone speaking in a low, sort of foreboding tone:
"Charlotte, are you ready for me?" — Prince
The drum roll hit, the stage lights came up, and Andre, Prince, and Dez turned and all charged about 4 or 5 steps toward the audience – and everybody freaked the Hell out! These guys looked scary as shit! The one in the middle (who I soon learned was Prince) had this spiky hairdo, full make-up, a pink leather motorcycle jacket, panties, black stockings, and pumps! The audience reaction was pure fright! Then Prince reached around to his back, pulled his guitar around to the front, then the whole band started jamming "Sexy Dancer", and the crowd quickly got over their fright and started rocking to the music and jamming along - all hands were in the air. By the end of that first song, everybody was like: "Oh shit! This guy AIN'T playing!" The party was ON full blast!
Their play list consisted of songs from his first two albums, but the song they did that most sticks out in my mind is when they played "Why You Wanna Treat Me So Bad?", because Prince was ad-libbing a lot. Like:
Why you wanna treat me so bad? Is it the clothes I wear?
Why you wanna treat me so mean? Is it the style of my hair?
But what completely blew people away was when they played their encore: "I Wanna Be Your Lover".
Prince went mad, threw off that cool ass pink leather jacket, peeled off his stockings, threw them at the audience, and was running around the stage jamming to the beat with nothing but his guitar, bikini underwear, and high-heeled boots (with little stars on the side). And then once he was done jacking-off the microphone (as if he were giving it head - Prince was a real whore on stage back then), tossed his guitar to the side, reached his hand down into his panties to cover his dick, and pulled his panties all the way down to his knees, gyrating toward the audience with only his hand covering his dick! WTF!!! The audience was going crazy! At the end of his set, Prince said "Damn Charlotte, we're gonna have to come back here again soon!"
And that was it! I was a stoned-cold Prince fan! I started telling people about Prince the next day!
At that point, everybody was standing around like they had completely forgot about Rick James. But the roadies came out and moved all of Prince's stuff off stage, the sign over the drums came apart into two pieces and they removed that. But what really tripped me out was once all of Prince's equipment was off stage, they removed the backdrop that was behind Prince's set, and you could see that the stage was actually HUGE and that Prince had only been setup right up at the front. There was a giant curtain hanging behind all of that. After several more moments of getting everything set up, the lights dimmed again, the music started, the curtain opened up, and there you could see that this stage was about a mile wide and a mile deep! This was Rick James's stage!
Rick came out, and The King of Punk Funk reminded you of what you came here for! His show was awesome, but I'll save it for another thread. But it was interesting to note that many people in the audience started moving out, because at least initially, Rick was no comparison to what we had all just seen out there! Don't get me wrong, Rick tore the roof off that sucker, but it was hard to stop thinking about what we had just seen Prince do out there.
Rick's show was about 2 hours long, and the Stoned City Band succeeded in funking us to death! The show was actually exhausting! I remember thinking "How in the Hell can they do this every night, and from town to town?" Ahh, the memories!
RICK JAMES TOUR (1980)
(Prince as supporting act)
BAND: Bobby Z. (Drums) Dez Dickerson (Guitar) André Cymone (Bass) Gayle Chapman, Dr. Fink (Keyboards)
22 FEB, 1980 ::::: Fort Worth, TX, USA – Tarrant County Convention Center
23 FEB, 1980 ::::: Shreveport, LA, USA – Hirsch Memorial Coliseum
24 FEB, 1980 ::::: Houston, TX, USA – Sam Houston Coliseum
28 FEB, 1980 ::::: Chicago, IL, USA – Uptown Theatre
29 FEB, 1980 ::::: Chicago, IL, USA – Uptown Theatre
01 MAR, 1980 ::::: Pittsburgh, PA, USA – The Stanley Theater
02 MAR, 1980 ::::: Pittsburgh, PA, USA – The Stanley Theater
05 MAR, 1980 ::::: Greenville, SC, USA – Greenville Memorial Auditorium
06 MAR, 1980 ::::: Atlanta, GA, USA – The Omni
07 MAR, 1980 ::::: Jacksonville, FL, USA – Jacksonville Memorial Coliseum
08 MAR, 1980 ::::: Lakeland, FL, USA – Civic Center
09 MAR, 1980 ::::: Sunrise, FL, USA – Sunrise Musical Theatre
14 MAR, 1980 ::::: Hampton, VA, USA – Hampton Roads Coliseum
15 MAR, 1980 ::::: Raleigh, NC, USA – Dorton Arena
16 MAR, 1980 ::::: Columbia, SC, USA – Carolina Coliseum
20 MAR, 1980 ::::: Rochester, NY, USA – Rochester Community War Memorial
21 MAR, 1980 ::::: Cleveland, OH, USA – Public Hall
22 MAR, 1980 ::::: Louisville, KY, USA – Freedom Hall
23 MAR, 1980 ::::: Detroit, MI, USA – Cobo Arena
27 MAR, 1980 ::::: Columbus, GA, USA – Columbus Municipal Auditorium
28 MAR, 1980 ::::: New Orleans, LA, USA – Municipal Auditorium
29 MAR, 1980 ::::: Jackson, MS, USA – Mississippi Coliseum
30 MAR, 1980 ::::: Lake Charles, LA, USA – Lake Charles Civic Center
02 APR, 1980 ::::: Buffalo, NY, USA – Buffalo Memorial Auditorium
03 APR, 1980 ::::: Toledo, OH, USA – Toledo Sports Arena
04 APR, 1980 ::::: Saginaw, MI, USA – Saginaw Civic Center: Wendler Arena
05 APR, 1980 ::::: Indianapolis, IN, USA – Market Square Arena
06 APR, 1980 ::::: St. Louis, MO, USA – Checkerdome
07 APR, 1980 ::::: Milwaukee, WI, USA – MECCA Arena
10 APR, 1980 ::::: Savannah, GA, USA – Savannah Civic Center
11 APR, 1980 ::::: Greensboro, NC, USA – Greensboro Coliseum
12 APR, 1980 ::::: Baltimore, MD, USA – Baltimore Civic Center
13 APR, 1980 ::::: Springfield, MA, USA – Springfield Civic Center
17 APR, 1980 ::::: Birmingham, AL, USA – Birmingham-Jefferson Civic Center
18 APR, 1980 ::::: Memphis, TN, USA – Mid-South Coliseum
19 APR, 1980 ::::: Huntsville, AL, USA – Von Braun Civic Center
20 APR, 1980 ::::: Dayton, OH, USA – University of Dayton Arena
24 APR, 1980 ::::: Richmond, VA, USA – Richmond Coliseum
25 APR, 1980 ::::: Charlotte, NC, USA – Charlotte Coliseum
26 APR, 1980 ::::: Macon, GA, USA – Macon Coliseum
27 APR, 1980 ::::: Nashville, TN, USA – Nashville Municipal Auditorium
03 MAY, 1980 ::::: Landover, MD, USA – Capital Centre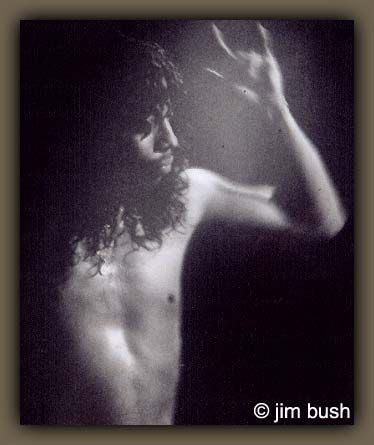 The Confessions of Rick James: Memoirs of a Super Freak
Quote taken from Rick James's autbiography...
Bitter Rivals:
In the 80's, Rick James asked Prince to open up the "Fire Up Tour." James states in his book, "The Confessions Of Rick James, Memoirs Of A Super Freak," that he had yet to meet Prince. The only thing he had heard about him was that he was shy. James had hoped this was false because if he was shy, he had no business being out on the road with him.
James said he walked through the backstage entrance, Prince was sitting on his group's drums playing some bullSHYT beat. James sat down and began playing some serious stuff. He said Prince looked over at him and got his little AZZ up and walked away.
James adds, "Prince was just starting out and the first time I saw Prince and his band open for me, I felt sorry for him. Here's this little dude wearing high heels, standing there in a trench coat. Then at the end of the set, he'd take off his trench coat and he'd be wearing little girl's bloomers. The guys in the audience booed him to death."
The following weeks of the tour weren't very different from the opening date. Whenever I was on stage I'd see Prince on the side of the stage just staring and watching everything I did, like a kid in school.
One day I walked into the auditorium, getting ready to go on and I heard the crowd chanting loudly. I went to check it out. Here's Prince doing my chants. Not only was he stalking the stage like me, he was doing my trademark funk sign, flipping the microphone and everything. The boy had stolen my whole show. I was *!@$%&**!@$%&**!@$%&**!@$%&*ed and so was my band. This went on night after night, every show I'd see more of my routine. It got to the point I couldn't do the stuff I had always done because Prince was doing it before I came on. It started to look like I was copying him.
Everyone knew what was happening, his management, my management. The atmosphere backstage was not improved by the fact that Prince's band members were not on good terms with my band and my guys wanted to kick their *!@$%&**!@$%&**!@$%&*es. Prince's musicians would stick their noses in the air and not even acknowledge the Stone City Band, even if they were all standing together, waiting for the elevator. Prince's group was a bunch of egotistical AZZholes who never even played on a record. The kid did it all, they were just hired players.
One day, things blew up and management called a meeting. I told Prince's manager, that if Prince did any more of my show he was off the tour. Finally, we all met in Prince's room, Prince, me and our bands. Prince's band was afraid, very afraid. Prince sat on the bed and hardly said a word. He acted like a little BYTCH while his band and mine patched up our differences.
Soon after this episode. There was a birthday party for me. Prince came, he was sitting at a table with some people not drinking. I walked up to him, grabbed him by the back of the hair and poured cognac down his throat. He spit it out like a little BYTCH and I laughed and walked away. I loved fukking with him like that.
I always felt our competition was healthy, although I was jealous when he started getting big, more than jealous, I was *!@$%&**!@$%&**!@$%&**!@$%&*ed, because here was this little short ego'd out fukker who I had a feeling didn't like people of his own race and wanted to be white and taller. While on the road, I never saw Prince hang out with black men or black women. In fact, his demeanor was like that of a short uppity white boy.
A few years later when James was performing at the Universal Amphitheater. The second night of the show, Rod Stewart and his wife Alana came to the show. James decided to have them sit in front row seats that belonged to Prince.
From the stage, I could see Prince's attempt to throw Rod and Alana out of the seats. Alana told Prince to kiss her *!@$%&**!@$%&**!@$%&*. Then, during a performance with the Mary Jane Girls, James saw Prince being carried around the venue in his bodyguard's arms just to get attention.
After the show, when Prince saw Rick and Rod backstage, he jumped over the stairs and fled. Allegedly, Rod told Rick, "I hate that little prikk." Rick was *!@$%&**!@$%&**!@$%&**!@$%&*ed and called Prince all kinds of little *!@$%&**!@$%&**!@$%&**!@$%&**!@$%&*es. Rick said, "Had Prince not jumped over the stairs and ran, I swear I would have kicked his AZZ."
James heard later that Prince went to see Michael Jackson's concert and tried to disrupt it. When Michael allegedly found out that Prince was in the house, he came out badder than ever and Prince left the show before it was over. lol.....
Rick adds, "I always thought of Prince as a great player and a very innovative person but as far as himself as a person, he could use a good ghetto AZZ kicking."
[Edited 3/18/10 12:16pm]