Damn, The Fall were one of my favorite groups. They've releasesd a boatload of albums and been around since the 70's.... I though Mark would live forever.


Taken from BBC.com

http://www.bbc.com/news/e...s-42811968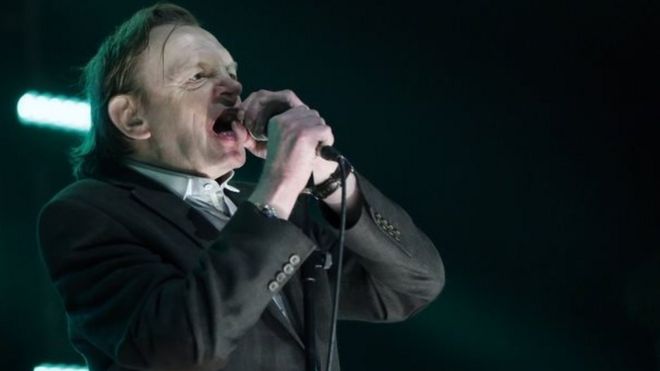 The Fall singer Mark E Smith has died aged 60, the band's manager has said.
Pam Van Damned said the frontman died at home on Wednesday morning and a more detailed statement would follow "in the next few days".



"In the meantime, Pam and Mark's family request privacy at this sad time," the statement said.



Paying tribute, Smith's former bandmate Marc Riley said the singer "taught me a lot about life and he taught me a lot about music".




Riley, now a radio DJ, was on air on BBC 6 Music when the news broke. The pair had a tumultuous relationship - as was the case with Smith and many of the 60-odd musicians who passed through The Fall's ranks.




"Aged 16 he really did teach me so much," Riley told listeners.



"The Fall were my favourite band when I joined and they were still my favourite band when I got kicked out."



Born into a working-class family in Broughton, Salford, Smith grew up in Prestwich, and worked first in a meat factory and then as a shipping clerk on the Manchester docks.




In 1976, inspired by a Sex Pistols gig, he quit the docks for The Fall.




Simon Wolstencroft, who was the band's drummer for 11 years, told the BBC Smith was a "funny guy" and "very intelligent".




Smith's ex-wife and former band member Brix Smith Start thanked well-wishers for their messages and said she was just "taking the news in".




Singers Lisa Stansfield and Billy Bragg paid tribute to Smith saying a "cultural icon" had died.
Rest in Peace Bettie Boo. See u soon.