U can help Solve a Funk Legend Mystery!?!
Ok Purple Underground, There is a unsolved mystery in the Funky (bass) world. Since we are the .ORG the knowledge could/should be found here ... My hope anyways
.
So I 1991 (?, original Youtube upload) a female bassist was visiting the SWR amp manufacture offices, a camera person so happened to film a few short seconds of her Funking It Up on the bass. And to this day she has still not been identified.
The reason I bring this to the .Org is because of the era this video was recorded and by her "Look", she looks to come out of the Prince camp of that time era. I am in no way saying she did come out of the Prince fold but she does have that look and feel, so maybe she was an up and comer that you will recognize.
Below is a screen capture and the link to the video, she is at the 2:35 min mark of the video for less than a minute.
http://www.youtube.com/wa...ture=inbox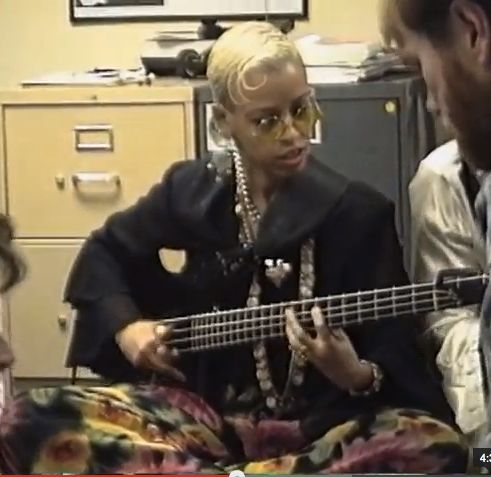 Also If you want further background sleuthing material check out this thread on a Bass forum it's a good read......
http://www.talkbass.com/f...id-900145/
Thanks to all u No Name Reporters….