kpowers said:
Legend of the Dark Knight: The Beginning
Wow, love Barbara with red hair. I guess she somewhat toned down over the years, guess motherhood does that. So glad they didn't kill her off.
Liked that they spent 10 years in prison, makes them more psychotic.
Loved the retro suits
Should have kept the mustache
ummm wow they went extreme with Joker
Saw a preview for a movie featuring Alfred in the early days for Epix
Makes sense they needed to hire another actress who is a little older.
Well they never turned.....happy about that.
Happy Bane was not in the episode. Bane comes way later, maybe they should have never introduce him in the series.
Also glad Bullock survived.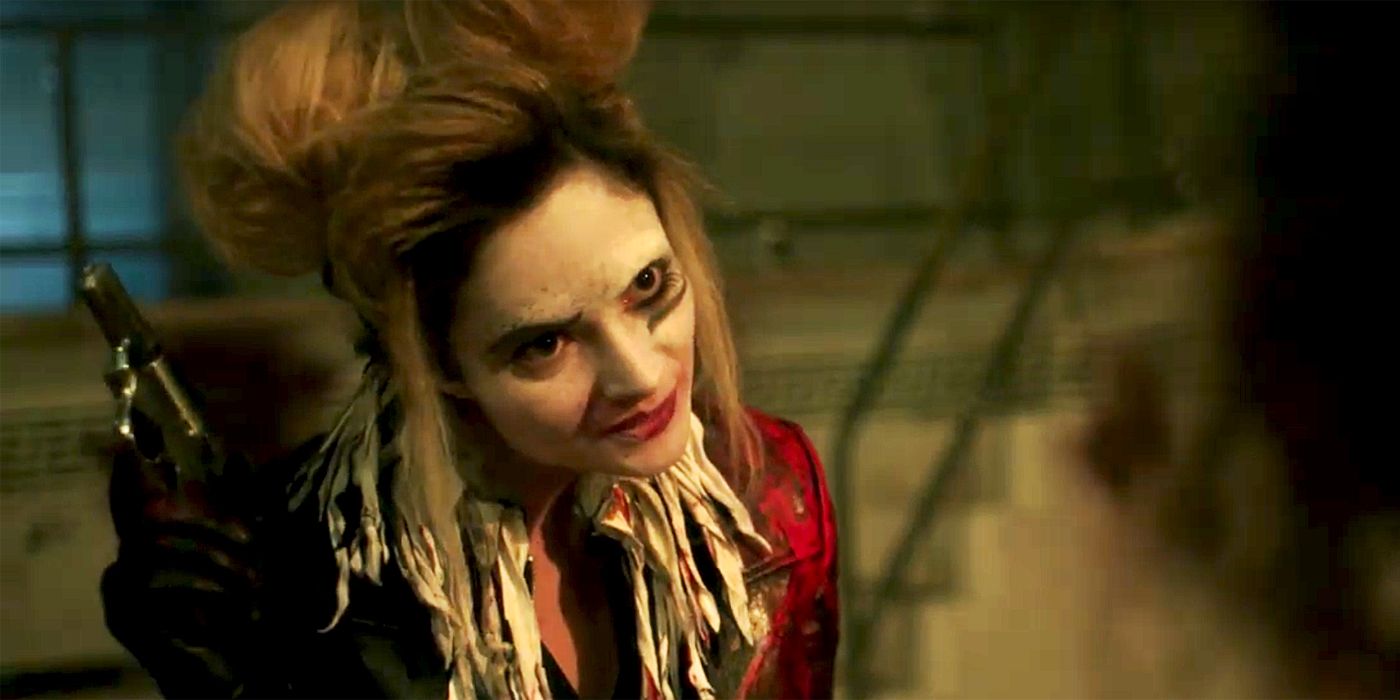 Well not everyone survied. With Ecco gone it leads the way for Harley Quinn to step in.
Well Batgirl appeared twice in the series. Could there be a Batgirl series in the mix down the road?
OK the big elephant we need to talk about. Yes they tortured us by not showing us Bruce Wayne and showing Batman at the last 5 seconds of the series. So who was the actor????
Honestly the finale just didn't feel like a finale. The name of the episode even says "the beginning". It was a good set up for a Batman series. Would FOX cancel Gotham to make a Batman series? Oh I hope so. Honestly I wouldn't mind if there wasn't a Batman TV series, they would make TV movies or a big screen movies with the Gotham cast and a new actor in the role of Bruce Wayne/Batman. Ok I highly doubt it but it would be cool if the actor who replaces Ben Affleck would be the same Batman for Gotham and for the Justice League movies.
[Edited 4/26/19 0:33am]
Motherhood does change you. I can say that for a fact. Plus, I used to have red(ish) hair! Definitely a big step up for Barbara.
The Riddler and Penguin were always a major highlight of the show throughout its entire run. All they were missing were the costumes. So happy they got them in the final episode.
Jim only had the moustache for 2 scenes. Very disappointing.
The Joker was fantastic. Threatening to kill a young child. Exactly the kind of villain I like to see. I especially liked that line "she has her mother's eyes....for now". I liked the little nod to Batman 89 too when Gordon asked what to call him and Joker replied "Jack". Perhaps Jack Napier will be one of this Joker's aliases.
The new Catwoman was actually pretty good. She looks and sounds like the previous actress, but older. Good choice.
Loved how the Joker didn't care about Ecco dying. As he said himself, "plenty more fish in the sea". And we know a certain Dr Quinzel is likely next in line.
The Batsuit was awful though. Just awful. I get that they had a low budget and they're not going to go all out for a top of the range suit for seconds of screen time but even if they used a Ben Affleck suit from a costume shop it would have looked better. The actor in the suit was just a stuntman with David Mazouz's face CG'd onto him. Cheaply, I might add. Again, low budget, I get it. They probably just should have recast him though.
So that's it. No more Gotham. The end of an era. It had its share of dodgy moments over the years but overall it was a really good show. For the most part, the cast were great. Penguin, Riddler, Selina Kyle, Barbara, Ra's Al Ghul, Alfred, Bullock, Jim Gordon. They even had a great Joker by the end of it all. The best live action Joker since Jack Nicholson, I'd say. Plus, no Fish Mooney. Hopefully we get a Batman show out of it with the same cast, apart from the pencil neck they had playing Bruce Wayne. He needs recasting. But everyone else should stay. Its unlikely to happen but hey, a girl can dream. Plus it's past midnight here so it's officially my birthday. I'll make it a birthday wish.