2019 has been a challenging year where we were once again required to dust off our Armour and return to battle. However, as always, Michael's legacy is strong and attempts to destroy it will always unravel and be revealed for the foul, cash-grab that they really are – as the facts prove.
With that said, it has been a busy year in the world of Michael Jackson and whilst negativity may have dominated the headlines, the 2019 review looks at all the projects, events, products and news that promoted Michael's legacy, demonstrating his continued universal appeal and influence.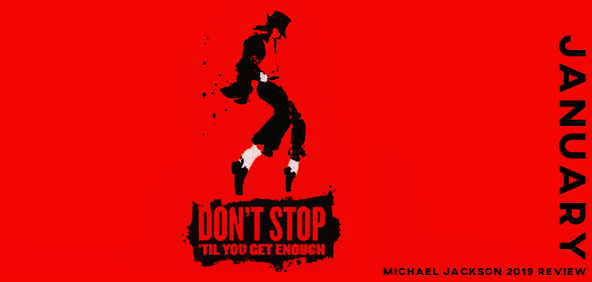 The long-awaited Michael Jackson Musical is announced as Don't Stop 'Til You Get Enough with planned previews in Chicago before moving to Broadway in mid-2020.
The first two Jackson 5 albums are re-issued on CD in Japan to mark the 50th anniversary of the Motown releases.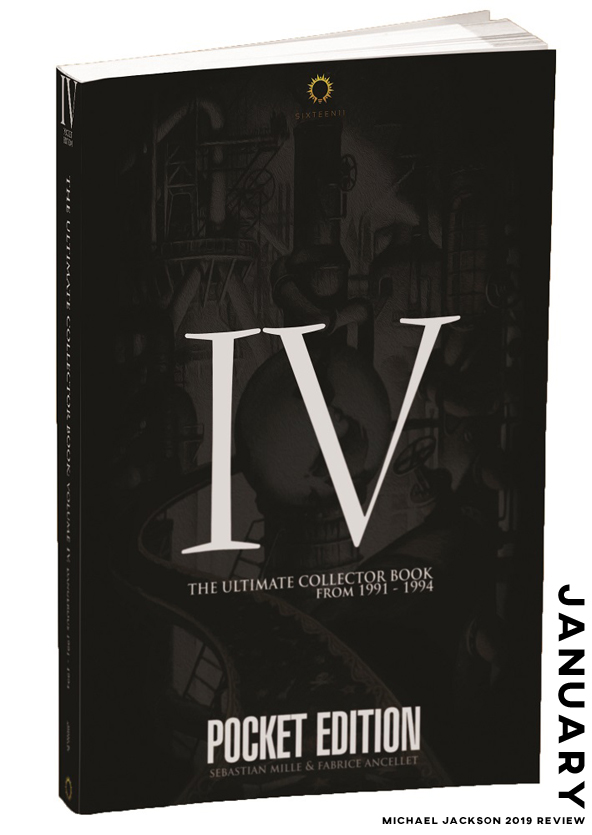 Sixteen11 Media Group releases the Dangerous Ultimate Collector Book – Pocket Edition. This edition features all the collectable items from 1991-1994 and is a re-sized version of the 2017 book release.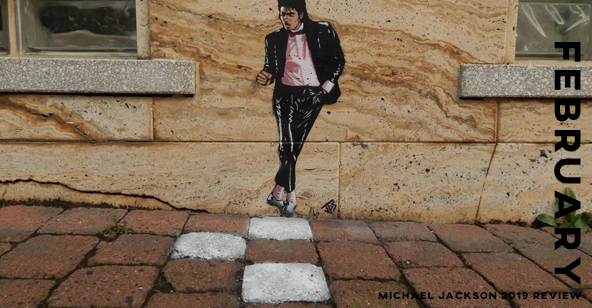 Appearing in the town of Gasthof Zur Sonne in Hausen, Germany this graffiti tribute to Michael by Jamie Paul Scanlon became an enjoyed piece of street art.
Global Pop Superstars Jason Derulo, Lay Zhang (EXO) and NCT 127 Collaborate to Tell the World 'Let's Shut Up & Dance' With New Single dedicated to Michael Jackson.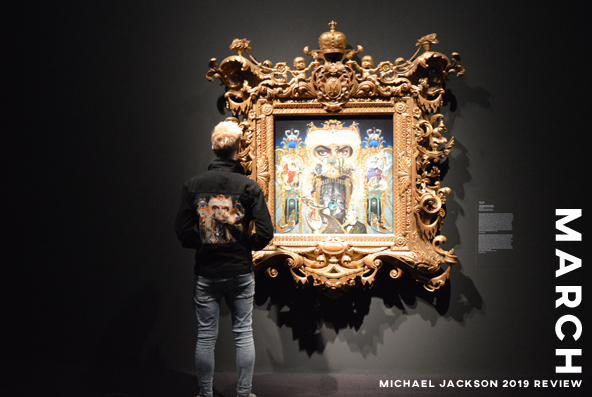 Michael Jackson: On The Wall continues its tour of Europe, opening in Bonn Germany, where it resides until July – Large numbers are welcomed by
Bundeskunsthalle, who is hosting the exhibition.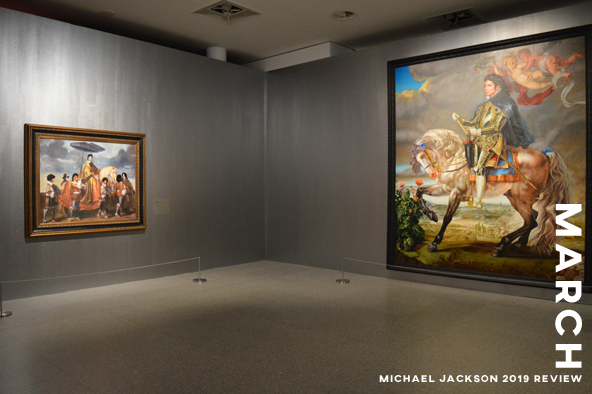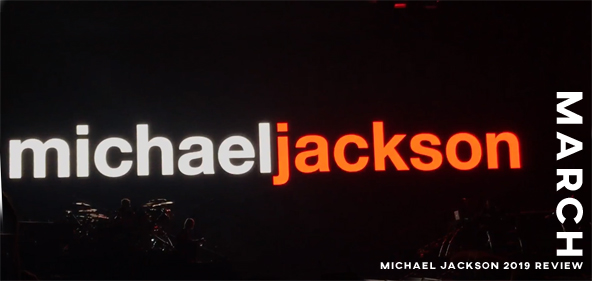 Former Michael Jackson Video Vanguard Award winner, Pink, continues her Beautiful Trauma Tour in March 2019. During a video segment, she names Michael Jackson as one of her biggest inspirations.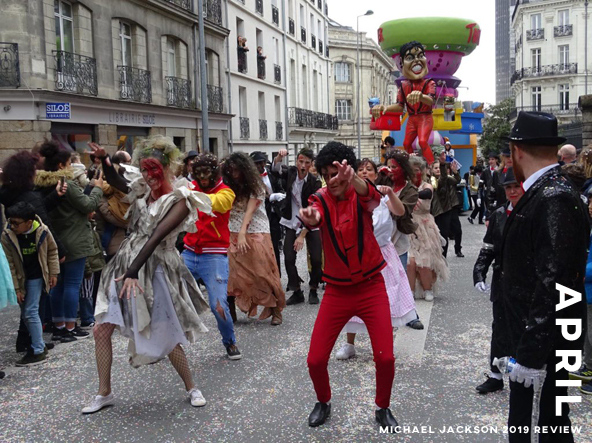 A carnival in the French city of Nantes featured a tribute to Michael with featured elements from Thriller and Smooth Criminal. The float includes a giant Michael from the Thriller short film.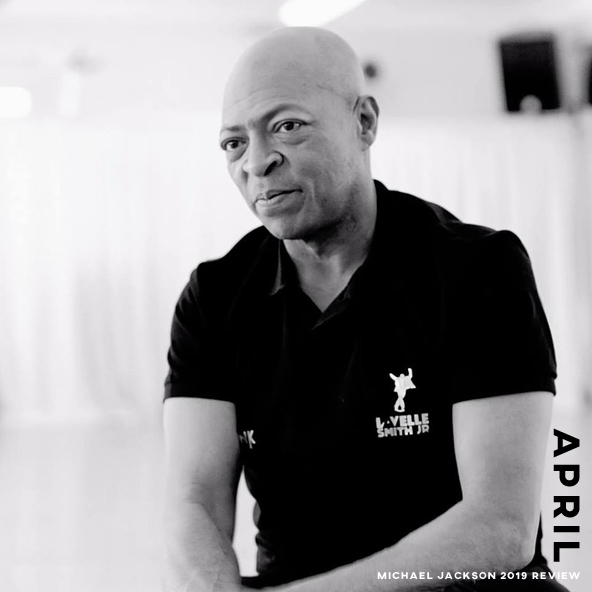 Long time collaborator and friend, Lavelle Smith Jr releases his documentary 'The Man Behind The Dance'. The world famous choreographer talks about his friend Michael Jackson and comes out in full support. There's also surprise footage included of Michael rehearsing for his incredible 1995 MTV Awards performance.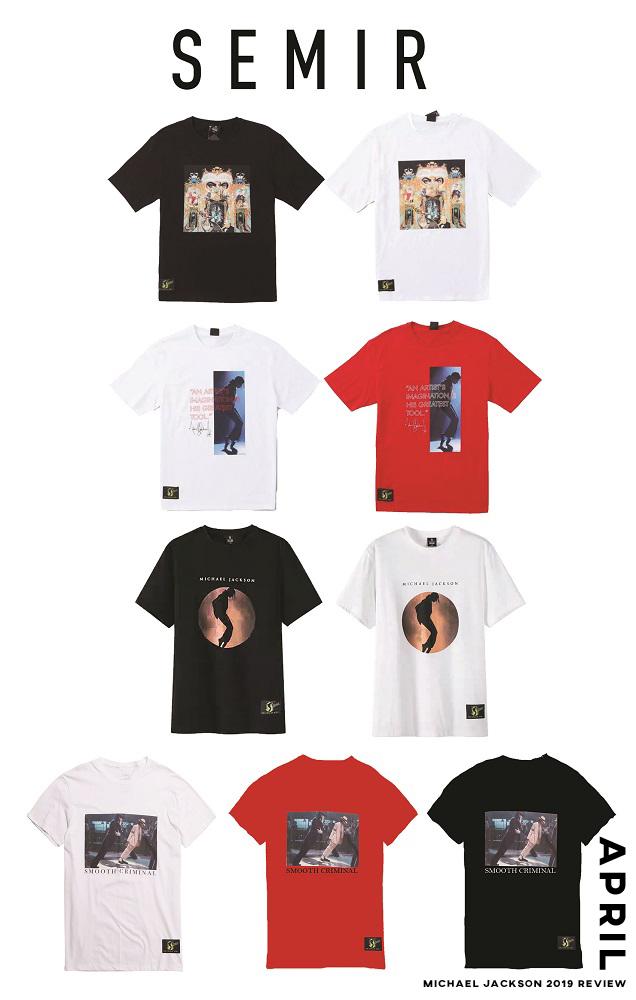 Semir – One of China's largest retailers releases a full range of Michael Jackson t-shirts as part of its Summer Collection.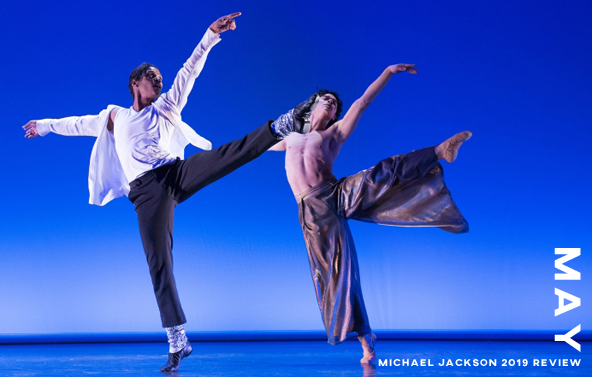 An Austrian Ballet company open their new show 'Moonwalk' which pays tribute to Michael. The show, which had been in the works for over a year, sells out each performance. Ahead of the performance, the company states
"Since Michael Jackson can no longer fight back, the presumption of innocence continues to be legally valid."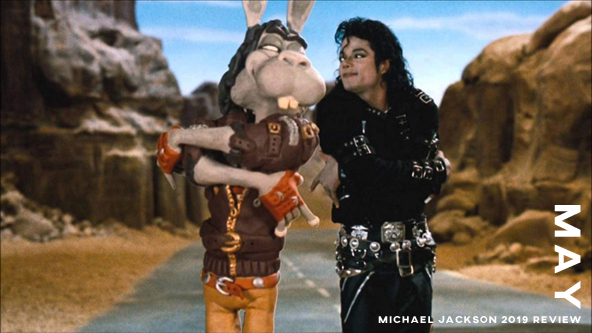 Moonwalker is honoured at the Shanghai International Film Festival with a special screening in honour of Michael, 10 years after his passing.
AFANIP, a Spanish based non-profit association that takes care of child amputees, creates a video version of Michael's Beat It as part of an initiative to celebrate differences and promote joy and optimism for kids with a missing limbs.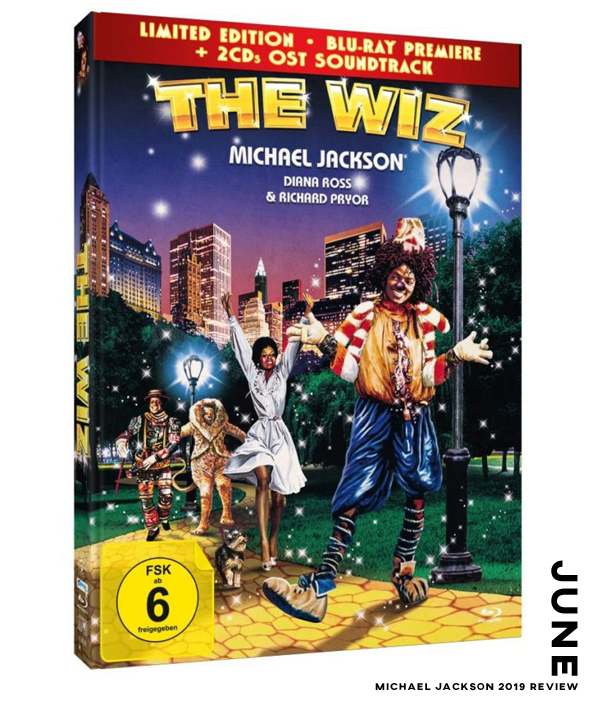 Motown/Universal Germany release a special re-packaging of The Wiz which includes the Blu-Ray for the first time, special book and the original soundtrack.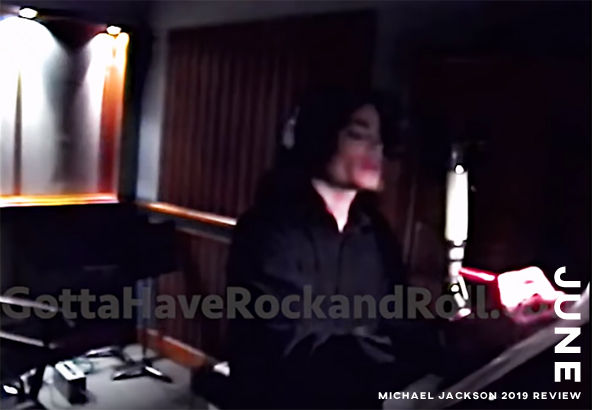 Footage of Michael writing and recording 'Fall Again' surfaces online ahead of an auction by GottaHaveRockandRoll – The footage is quickly shared across the internet before being removed by Sony Music for copyright infringements.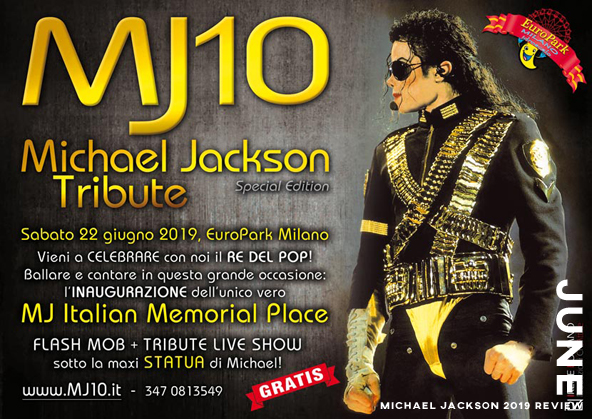 A renovated version of one of the 1995 HIStory Statues is unveiled at MJ Memorial Place at Europark Milano. As in Michael's famous teaser, the statue is covered with a giant sheet before being unveiled to rapturous applause.
A group of Chinese fans commissioned the creation of a 1.8 metre statue of Michael, similar to the HIStory Statue, to mark the 10th anniversary of his passing. The statue was unveiled on 15th June amidst celebration from fans.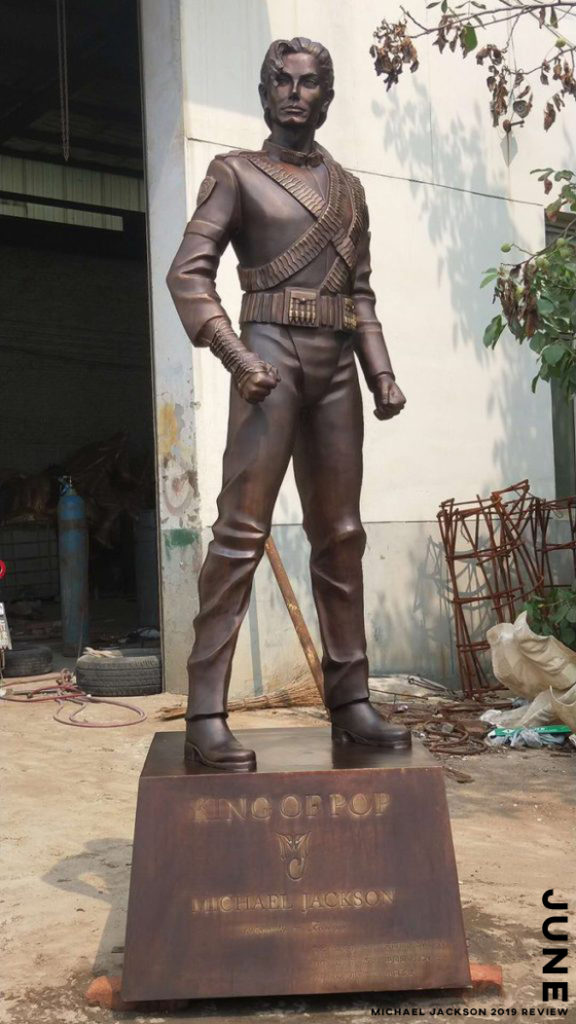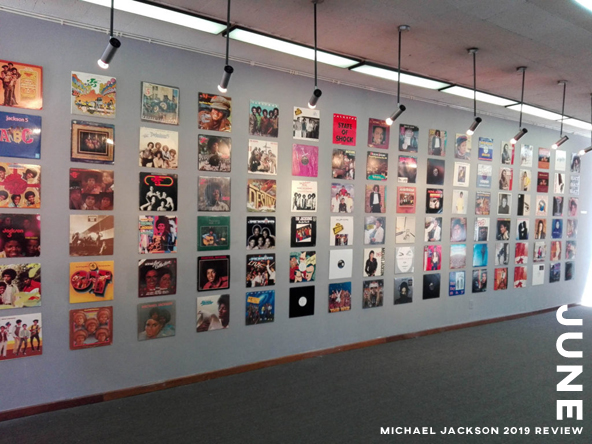 Super fan Julio César Valda opens the doors to an exhibition of his Michael Jackson collection in Bolivia. Titled "The Legacy of Michael Jackson – 10 years of Immortality" the event took place in the city La Paz in Bolivia between 25 – 28 June 2019.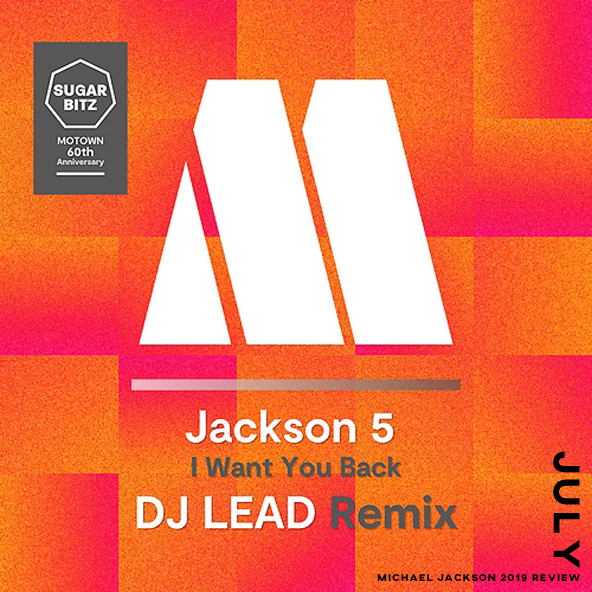 Ahead of their 60th Anniversary, Motown release a new remix of 'I Want You Back' by DJ Lead. The remix is perfectly timed to be enjoyed throughout the summer.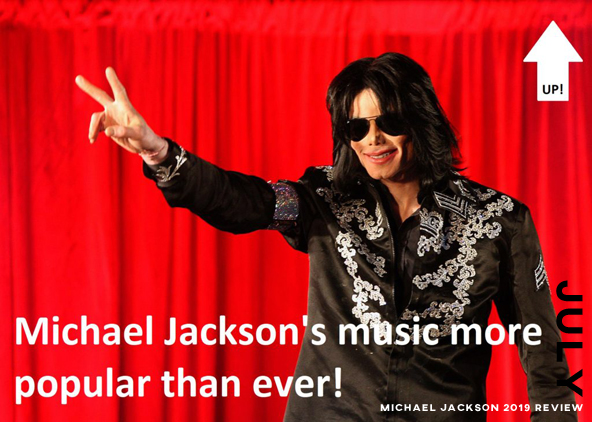 Buzz Angle, the U.S Music industry report on consumption reveal that in the year to date, Michael's music is more popular than ever with his streaming numbers increasing by 39.7% over the past year.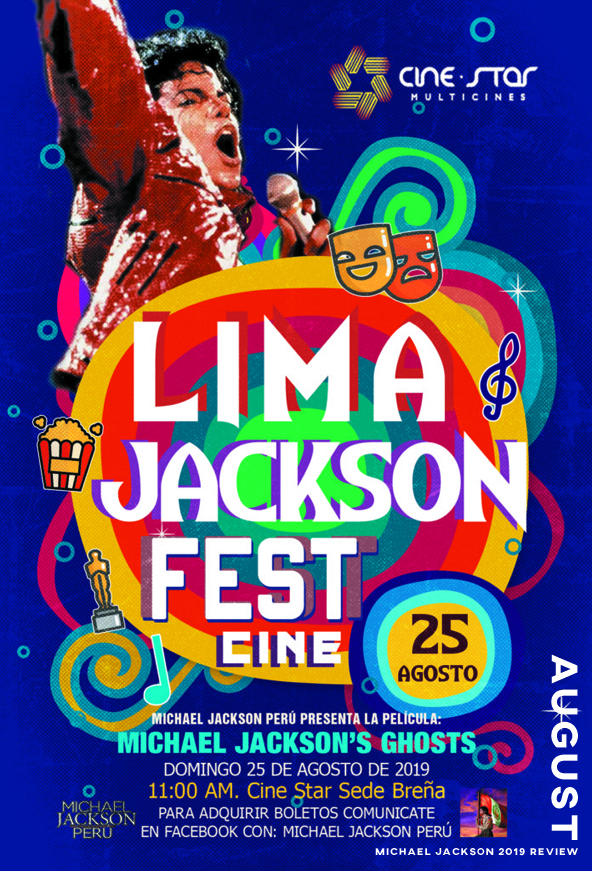 Lima, Peru hosts 'Jackson Fest' on 25th August which features a special screening of Michael Jackson's Ghosts.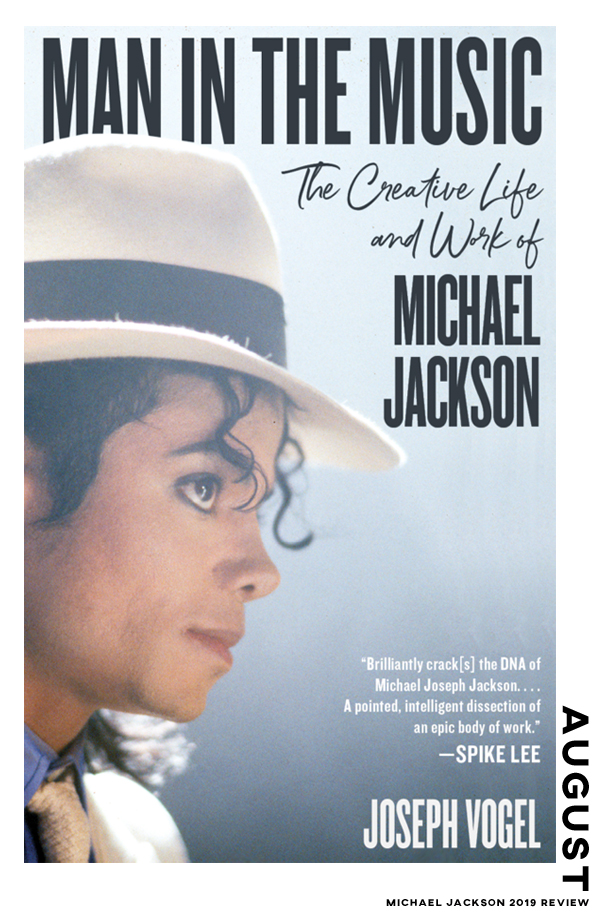 An updated version of Joe Vogel's Man In The Music is released in paperback format. The new version features an alternative cover and updated text – as with all credible authors, journalists and researchers, this book focuses on Michael Jackson the artist.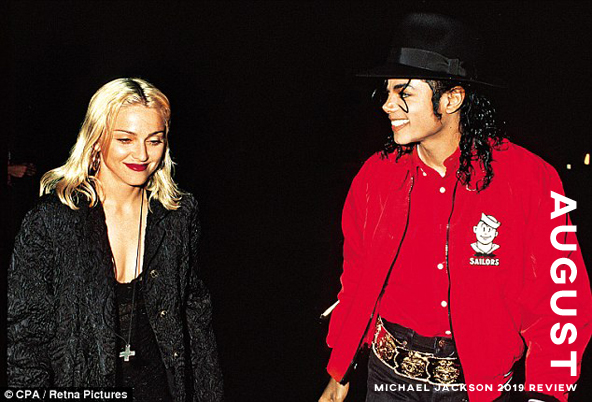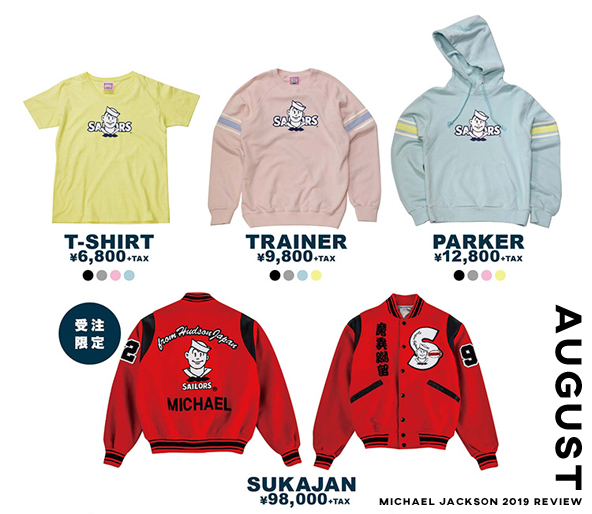 Japanese brand Sailors pays tribute to Michael by re-issuing the famous jacket worn by the King of Pop on his date with Madonna. Featuring the name 'Michael', the jacket becomes an instant hit with consumers.
Street art appears in Lyon France ahead of Michael's 61st Birthday. Two pieces both featuring the iconic lyrics from 'Man In The Mirror' can be found on the urban French streets.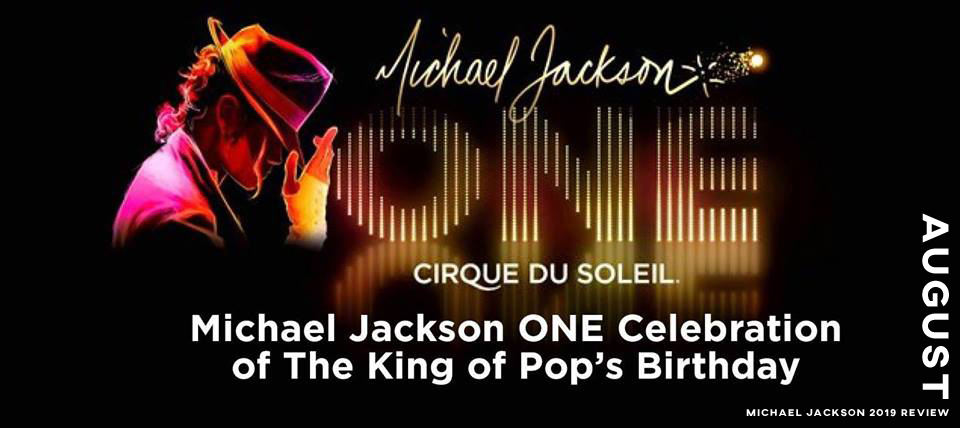 The Estate of Michael Jackson's annual Birthday Celebration takes place at MJ ONE in Las Vegas and features special performances, book signing and meet & greet. The event continues as sell-out summer for the show which has enjoyed huge success over past few months.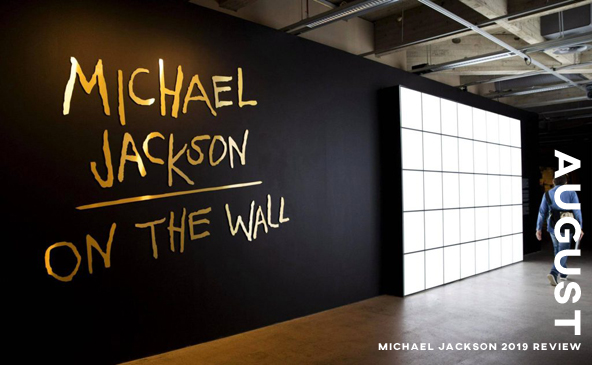 Michael Jackson: On The Wall opens in Finland for its final residency in Europe at Espoo Museum of Modern Art.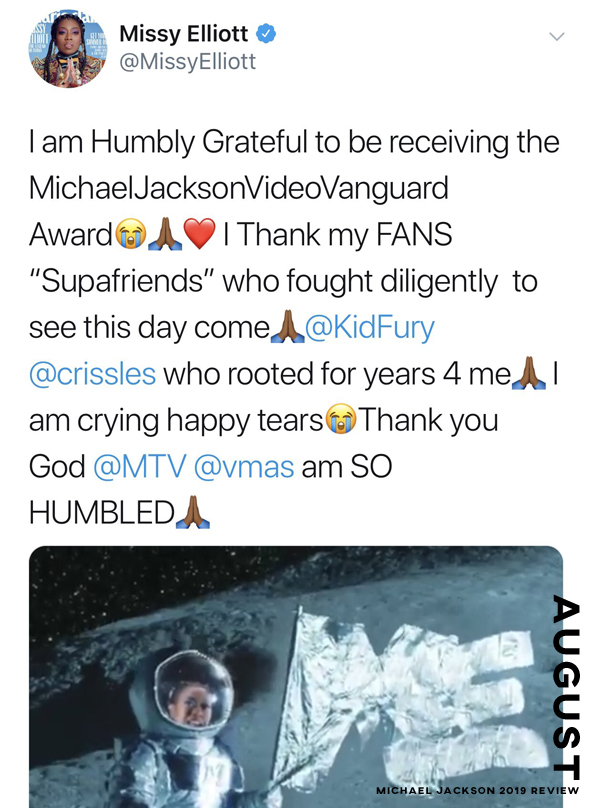 Missy Elliott is awarded the Michael Jackson Video Vanguard Award and takes to twitter to share her joy. The full press release from MTV, names the Michael Jackson Video Vanguard Award in its full capacity and pays homage to Elliott's career.
As Celebrations for the 60th Anniversary of Motown begin, they once again dive into the vault for a series of unreleased tracks. Among them is 'What's So Good About Goodbye' by the Jackson 5, which is released on Youtube for fans to enjoy.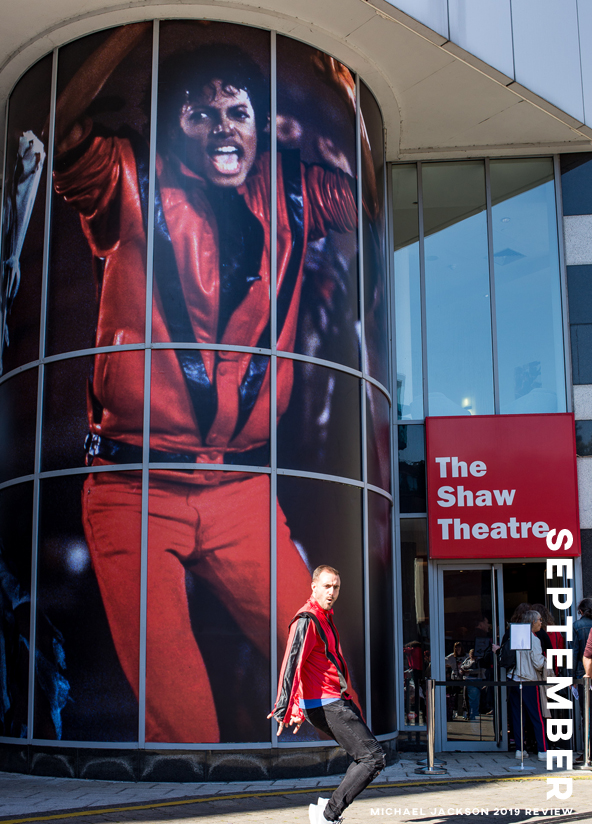 After a break in 2018, Kingvention – The Michael Jackson Fan Convention returns to London and welcomes record numbers of fans. Joined by special guests Siedah Garrett, Larry Stessel and Darryl Phinnessee, the event is a full celebration of Michael Jackson and includes a three-storey Thriller mural on the building's exterior which stops traffic and encourages passers by to stop.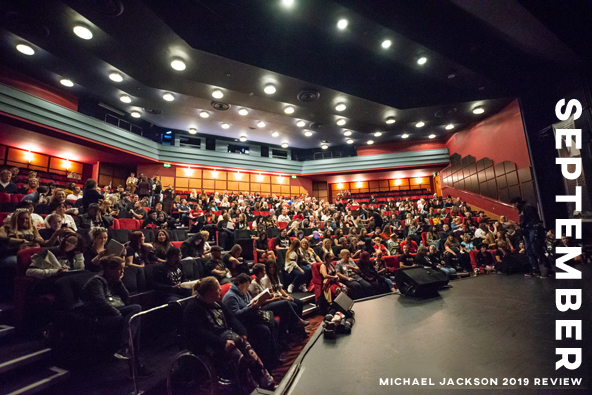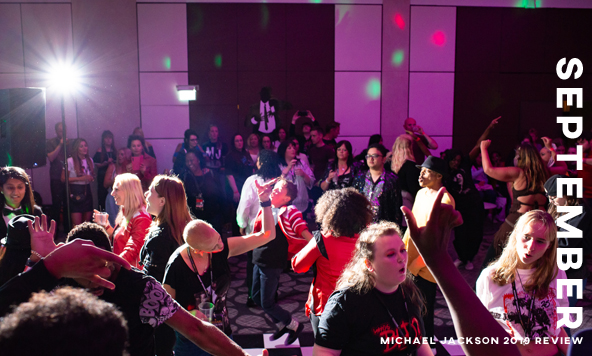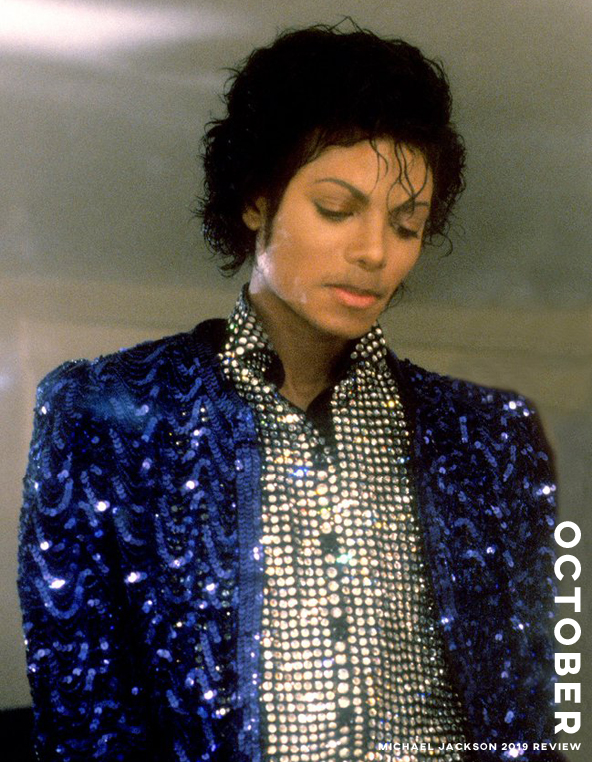 A previously unseen image of Michael on the set of the 1984 Pepsi commercial surfaces. Taken by photographer Michael Leshnov, the image is one of a series of Michael in a deep blue sequin jacket and Billie Jean rhinestone shirt.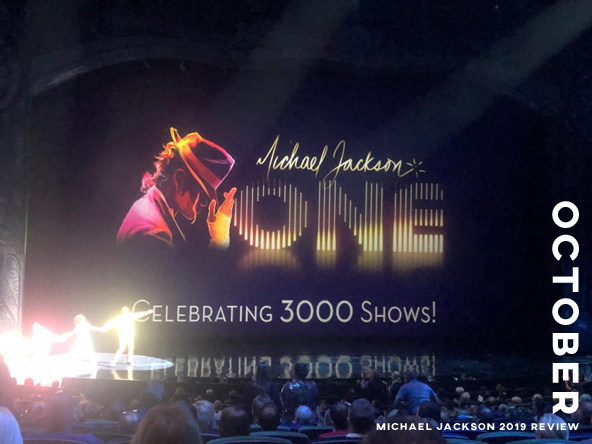 Michael Jackson ONE in Las Vegas marks its 3000th show. Opening in 2013, the production has enjoyed record success and continues to play twice nightly to sellout audiences.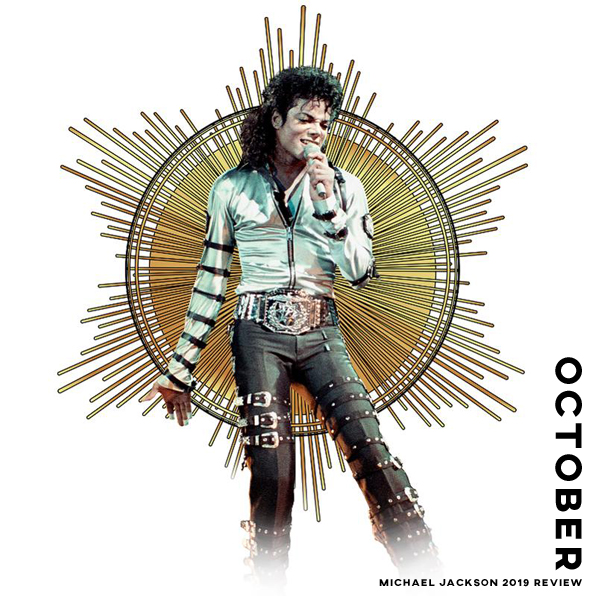 Continuing his run at the top, Michael is once again the highest earning deceased celebrity with a $60million income.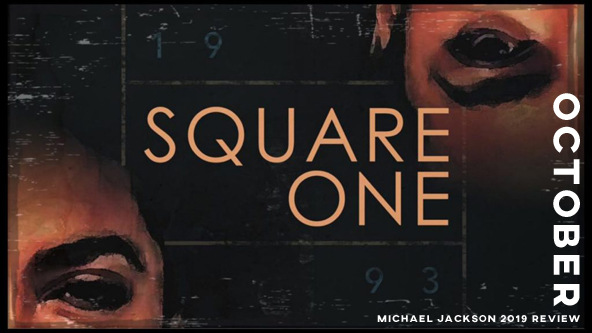 Easily the most important documentary of the year, Square One by Danny Wu is released on YouTube. The documentary explores the 1993 allegations against Michael Jackson and introduces new character witness testimony as well as detailing how Michael became the victim of extortion at the hands of an opportunistic family.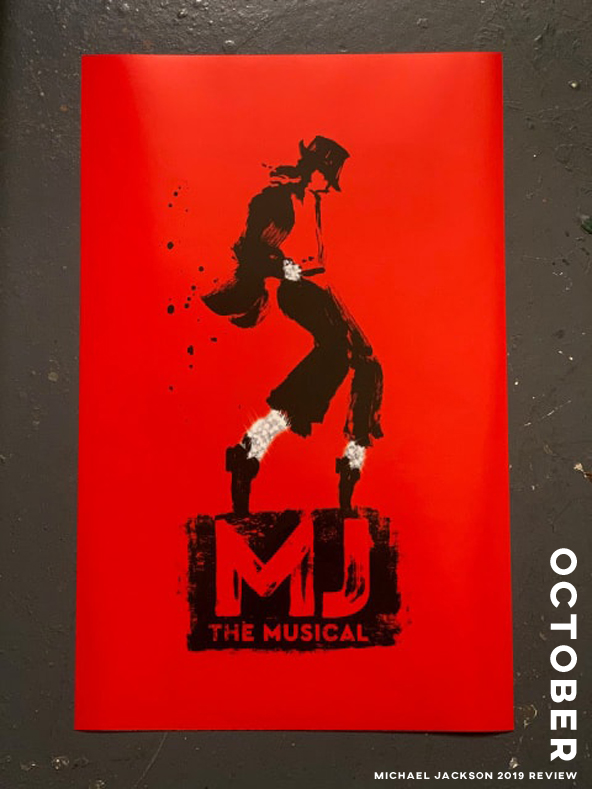 The Michael Jackson Musical is renamed to MJ: The Musical as it is felt this is a more appropriate name following workshop sessions.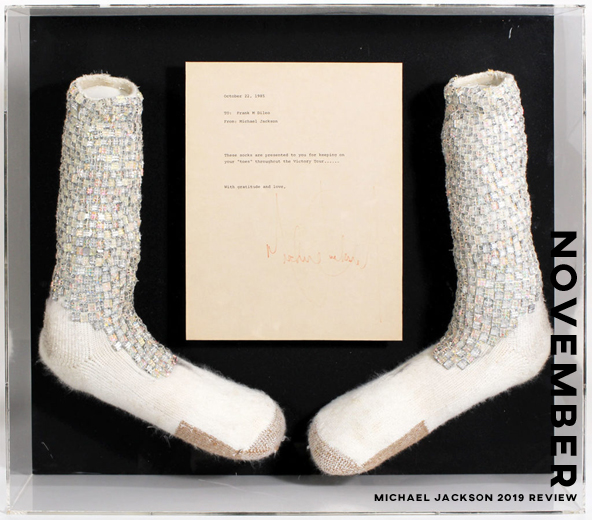 The famous rhinestone socks worn by Michael as he debuted the Moonwalk on Motown 25, go up for auction. The socks were gifted by Michael to his manager Frank Dileo, whose family decided to auction.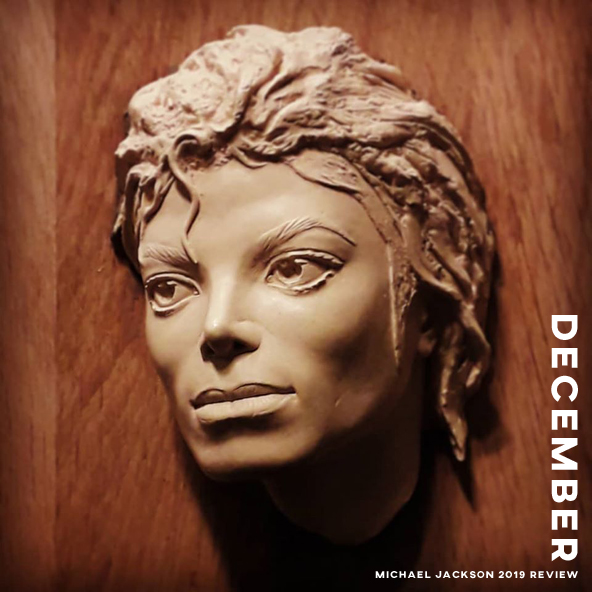 French Artist and Sculptor Jean Baptiste sculpts Michael out of chocolate to feature in a boxset of other famous musicians. There's such a thing as being too good to eat!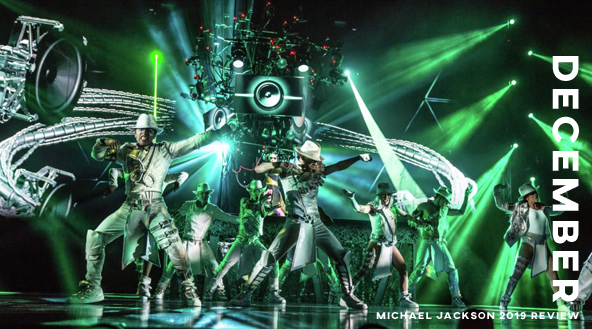 The cast of Michael Jackson ONE perform Beat It at the T-Mobile Arena in Las Vegas during the intermission of the Golden Knights Vs Black Hawks Ice Hockey match. The performance delights the crowd.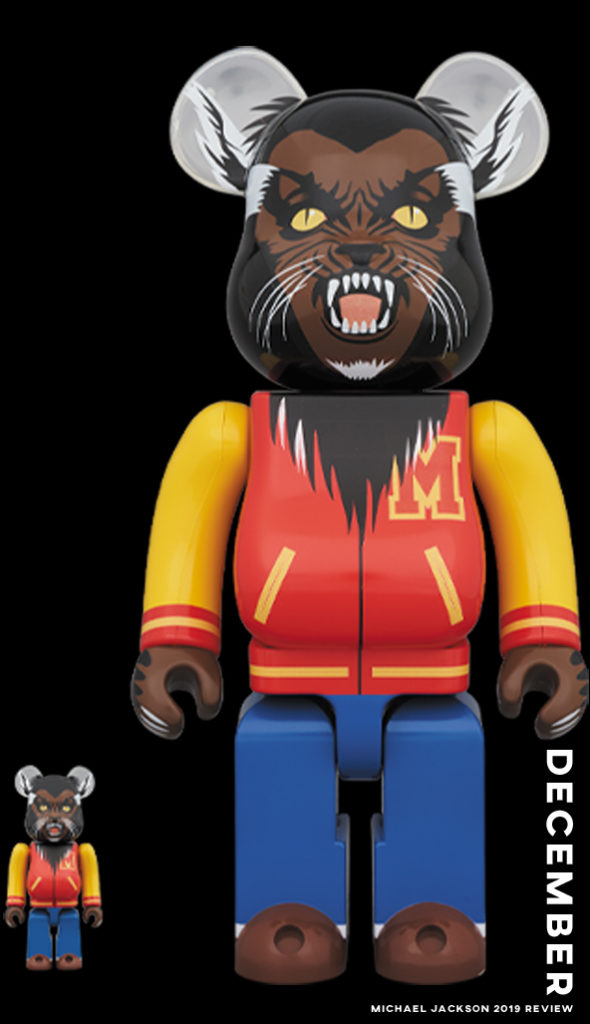 Popular Japanese Be@rbricks release their fourth Michael Jackson figurine bear. Following on from Thriller Michael, Zombie Michael and BAD Michael; Werewolf Michael is the newest bear to the collection and is officially licenced.
And breathe! 2020 is sure to focused on elevating Michael's legacy further and continuing to focus on truth. With numerous pro-Michael documentaries set for release, the 25th Anniversary of the all important HIStory album and various other plans in the pipeline, it'll be the year where the fog clears and we put the lies of this year well and truly behind us.
https://www.mjvibe.com/mi...in-review/