I wonder if Bobby is gonna check out janet's concert
Bobby Brown returns to Essence Festival to tell his own story via upcoming BET movie https://www.theadvocate.c...972d3.html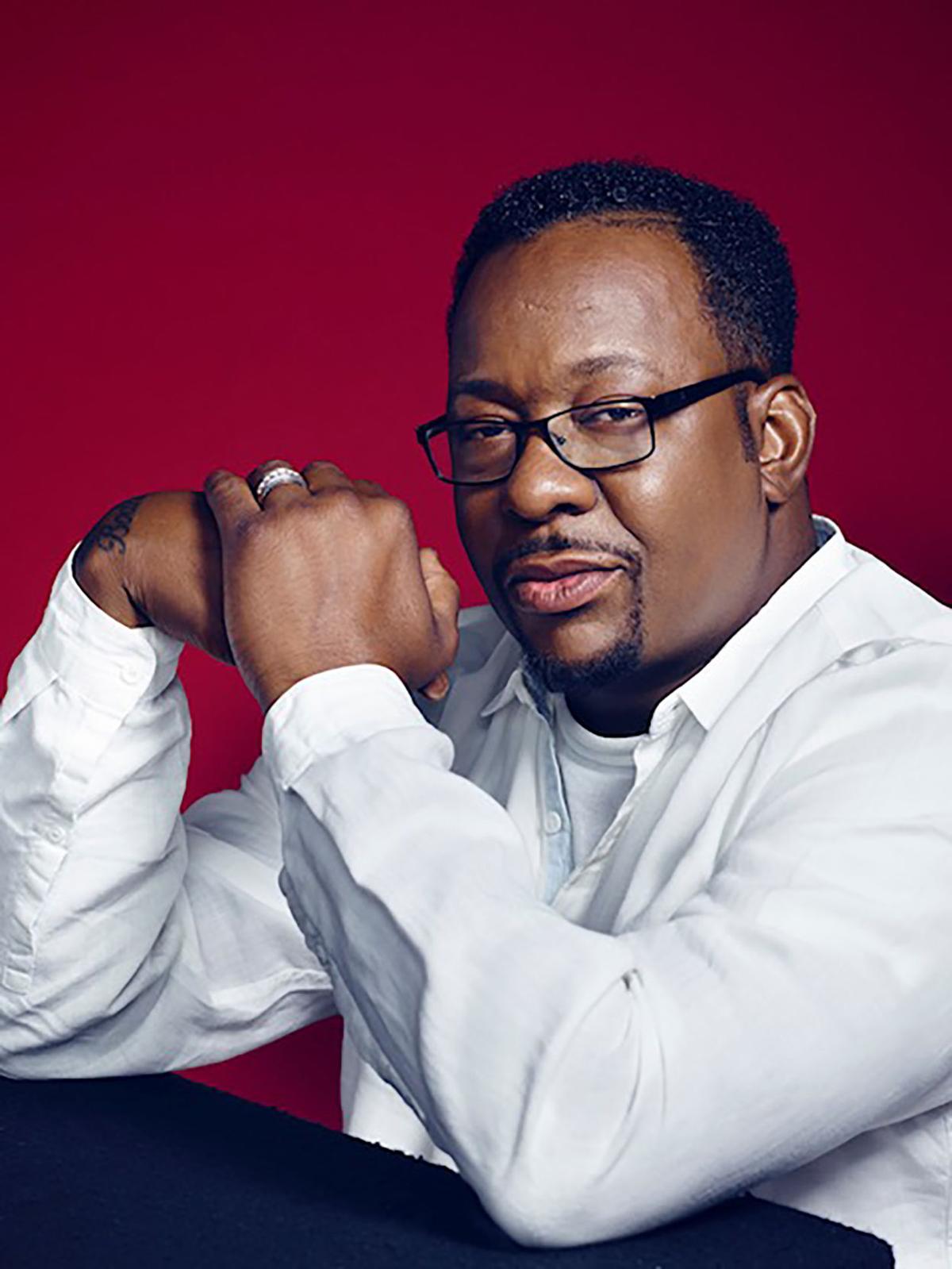 Being Bobby Brown has never been easy.
From teenage stardom with New Edition, through a stratospheric solo career, a troubled marriage to Whitney Houston, substance abuse and various run-ins with the law, Brown has led a life of extreme highs and lows.
Some scenes have played out at the Essence Festival. During the 2006 Essence-in-exile in Houston, the curtain literally dropped on Brown when his erratic solo performance ran over time. At the 2011 Essence, by contrast, he and the reunited New Edition delivered a strong, slick performance in the Mercedes-Benz Superdome.
This weekend, Brown returns to Essence not as a performer but to promote "The Bobby Brown Story," a bio-pic BET Networks will broadcast Sept. 4-5.
On Feb. 18, 2012, singer Bobby Brown performs at Mohegan Sun Casino in Uncasville, Conn.
Brown produced the mini-series along with his wife, Alicia. He and cast members Gabrielle Dennis and Woody McClain are scheduled to discuss the movie at 12:15 p.m. Sunday at the Ernest N. Morial Convention Center as part of the daytime Essence empowerment seminars. Admission is free but space is limited, and attendees must pre-register via the Essence app.
During a phone interview this week from his home in Los Angeles, Brown, 49, proclaimed himself a new man. So just how different is he from the out-of-control Brown of the past?
"I don't even know how to answer that," he said. "I'm a whole lot different. I'm better for myself; I'm better for my family; I'm better to my friends, my kids. I'm just better. You have to see me to know who I am right now.
"For me, I'm better because I've got a great wife; I've got a great life. My kids are amazing. I'm just different. Sober. What else can I say about that?"
Bobby Brown attends a ceremony honoring New Edition with a star on the Hollywood Walk of Fame on Monday, Jan. 23, 2017, in Los Angeles.
This year marks the 30th anniversary of Brown's "Don't Be Cruel." With its massive singles "My Prerogative" and "Every Little Step," "Don't Be Cruel" sold more than 12 million copies en route to being the best-selling album of 1989.
His "Bobby" album, released in 1992, sold 3 million copies. That same year, he married Houston. Their turbulent, troubled, 14-year marriage was chronicled on the reality show "Being Bobby Brown." Both of their careers suffered irreparable damage. They divorced in 2007; Houston died five years later.
Brown married his manager, Alicia Etheredge, in 2012. They now have three young children together. He credits Etheredge with helping get his life and career back on track.
Case in point: He got that curtain dropped on him at the 2006 Essence, before he was with Etheredge. They were together when he nailed the 2011 Essence show with New Edition. That night, New Edition, with the matching suits and choreographed steps, was reminiscent of the Temptations.
"Aw, come on, don't do that to me," Brown said. "We can't remind you of the Temptations when we're New Edition.
"We stole a lot of the Temps' things, but at the same time, we're still New Edition. At any time, we can become New Edition, or we can become another group. We can become RBRM (a new offshoot featuring Brown, Ricky Bell, Michael Bivins and Ronnie DeVoe), or we can become BBD (Bell Biv DeVoe), or we can become Bobby Brown or we become somebody else. That's what we do. New Edition is about becoming a new act, a new performer. It's about becoming something different."
"The Bobby Brown Story" is about the old and new editions of Brown. It aims to capitalize on BET Networks' 2017 mini-series "The New Edition Story," which drew millions of viewers. McClain also portrayed Brown in that project.
As producers, Brown and his wife were heavily involved in shaping "The Bobby Brown Story."
"I wanted the movie to be accurate, as much as possible," Brown said. "I wanted it to be as true to life as anything. I feel my life has been an open book. If I don't tell my side of the story, then somebody else is going to tell their side of the story, and it's not going to be right. I chose to do it my way. We didn't hold back on anything."
"The Bobby Brown Story," he believes, paints a fuller picture than "Being Bobby Brown."
"It will tell you more of what Bobby Brown was and has become. It's not about 'Being Bobby Brown.' It's about being who Bobby Brown is, which is going to tell a whole lot more of who I am. I hope people get it."
The film's soundtrack features a new Brown song, "Like Bobby," written by Kenneth "Babyface" Edmonds and produced by Teddy Riley, key members of the team behind "Don't Be Cruel."
Does the "Don't Be Cruel" 30th anniversary make Brown feel old?
"It makes me feel young. It makes me feel like I'm a baby. You've got Stevie Wonder out there that's been doing music for 50 years. I'm not going to try to shine on 30 years when Stevie Wonder has been doing music for so long. I still got a long ways to go."
Brown also says there's no doubt Etheredge's influence has enabled him to be creative again.
"That's definitely given me the opportunity to stabilize my life," he said. "At the same time, I'm on a mission. God's got me on something. I don't know what it is, but he has me on something. I'm willing to go through it. That's just me, man."
And his checkered past is all part of that mission.
"You can't go through things — you can't live life in a bad way, the worse way, and this way and that way — and not come out of it with something. I came out of it with a whole bunch. I'm a better man and a better father and better brother to my family.
"Where I am now is the better part of my life and the better part of success."
Follow Keith Spera on Twitter, @KeithSpera.