"Broadway Sings Rihanna" Coming March 26th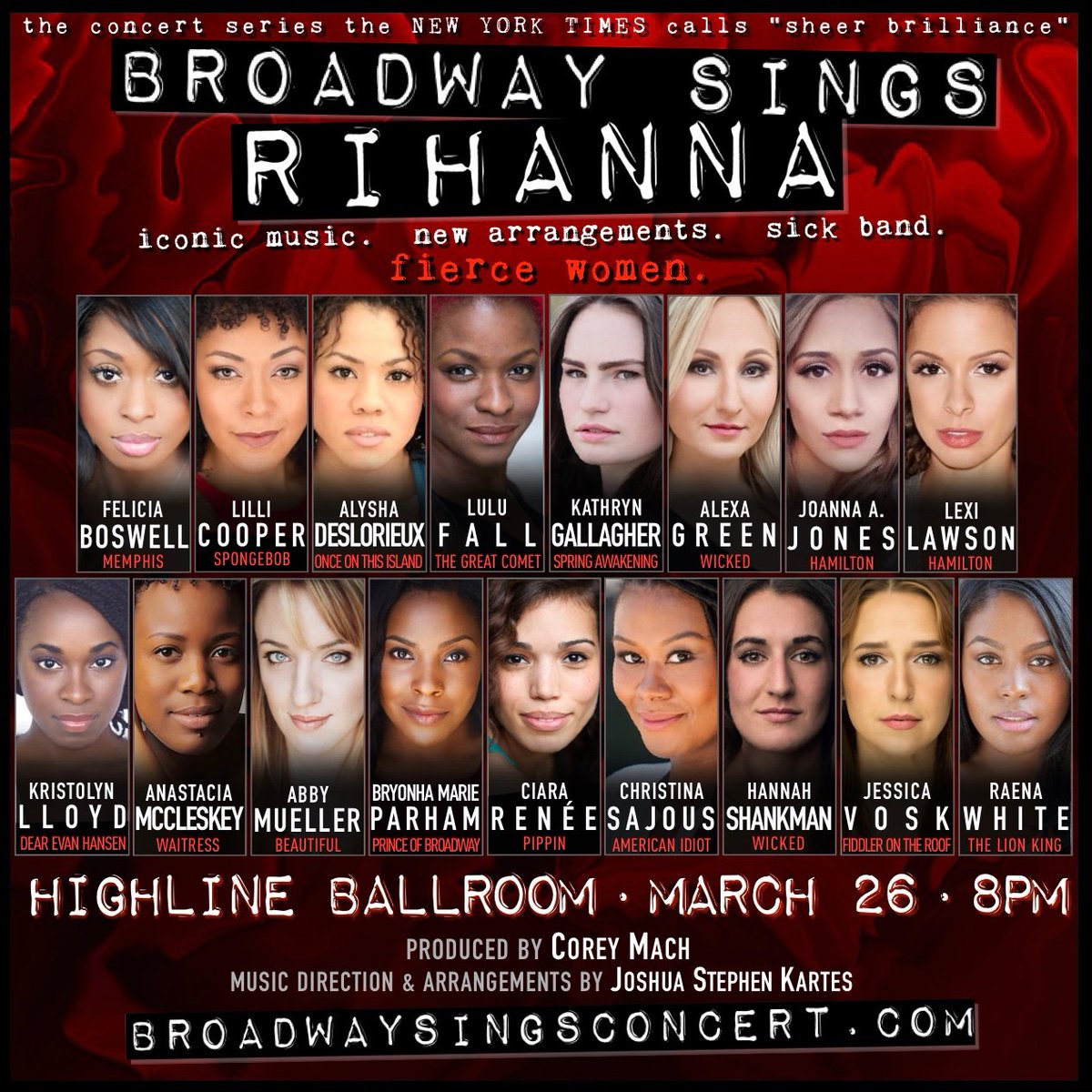 https://www.ticketweb.com...ay+rihanna

The acclaimed Broadway Sings concert series will continue on March 26 at 8pm, honoring singer-songwriter Rihanna with an all-female cast of Broadway stars and will feature completely new arrangements, accompanied by a 14-piece orchestra playing original orchestrations of Rihanna's music.

The concert will give tribute to this versatile artist and her extensive repertoire, including "Umbrella", "Diamonds", "Shut Up and Drive", and "Disturbia". The music will be orchestrated and arranged by Joshua Stephen Kartes.

Rihanna is one of the best-selling artists of all time. She is the youngest and fastest artist to have 14 number-one singles on the Billboard Hot 100 Chart, which earned her the title of the top Hot 100 artist of the 2010 decade, as well as the number-one artist in the history of their Pop Songs Chart. She has won eight Grammy Awards, twelve Billboard Music Awards, and twelve American Music Awards, as well as their Icon Award in 2013. She was named the most powerful celebrity of 2012 by Forbes.

Broadway Sings Rihanna, produced and directed by Corey Mach(Godspell, Invisible Thread, Wicked), will celebrate the talent and success of this iconic singer.