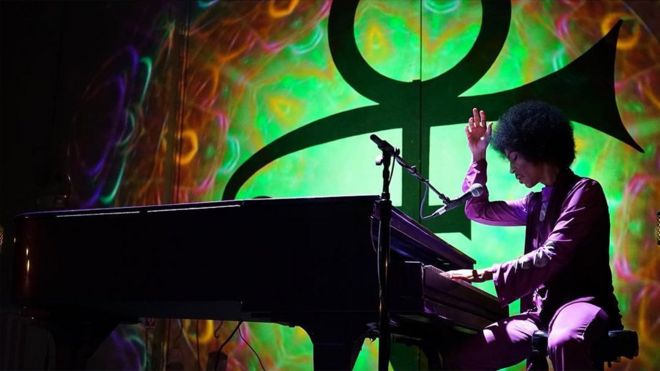 Image copyright PRINCE ESTATE / INSTAGRAM
"Is that my echo? Can you turn the lights down? Good God!"

It's January 1983 and Prince is sitting at the piano in his home studio in Minneapolis. He has a cassette recorder, some spare time and a bunch of songs in his head.

Over the next 35 minutes, he stomps his feet and stretches his muscles, careering through gospel, jazz, funk and - for 88 tantalising seconds - a nascent version of Purple Rain.

Then he gets up, chucks the tape in his vault and goes off to become a megastar.

For years, the cassette languished in Prince's cavernous archive, identified only by a hand-written label reading "Cold Coffee & Cocaine" - a song he'd seemingly made up on the spot.

But now the tape is being released as Prince: Piano And A Microphone 1983; the first in what will presumably be a stream of posthumous records.
By highlighting this intimate, insightful performance, the star's estate is making a statement about how it intends to treat his archive - not as a cash cow, but as a way to explore and illuminate Prince's extraordinary creativity.

Ahead of the album's release, we spoke to archivist Michael Howe and musician Lisa Coleman - who played keyboards in Prince's band, The Revolution - about the new album, and what else we might hear from the vault.

Read more: